Retractable Patio Screens
Create the Perfect Patio Vibe for Any Season.
Introduce Your Indoors to the Outdoors. Whether you're enjoying a summer breeze or hanging out with family and friends, our retractable screens help you create a beautiful spacious flow between the indoors and the outdoors. No matter what your aesthetic is, our screens will blend in seamlessly with your home's design making your outside spaces as beautiful and comfortable as your indoor ones. Whether it's your home, cottage or business, you'll spend more time outside all year round with protection from those pesky bugs, harmful UV rays, and even Ontario's chilly evenings.
Save on Heating & Cooling
Energy-efficient Insulated profiles can help you save heating and cooling costs, by blocking the sun in warm seasons, and trapping heat indoors during the winter.
Plenty of Options to Suit Your Needs
Patio Screens Solutions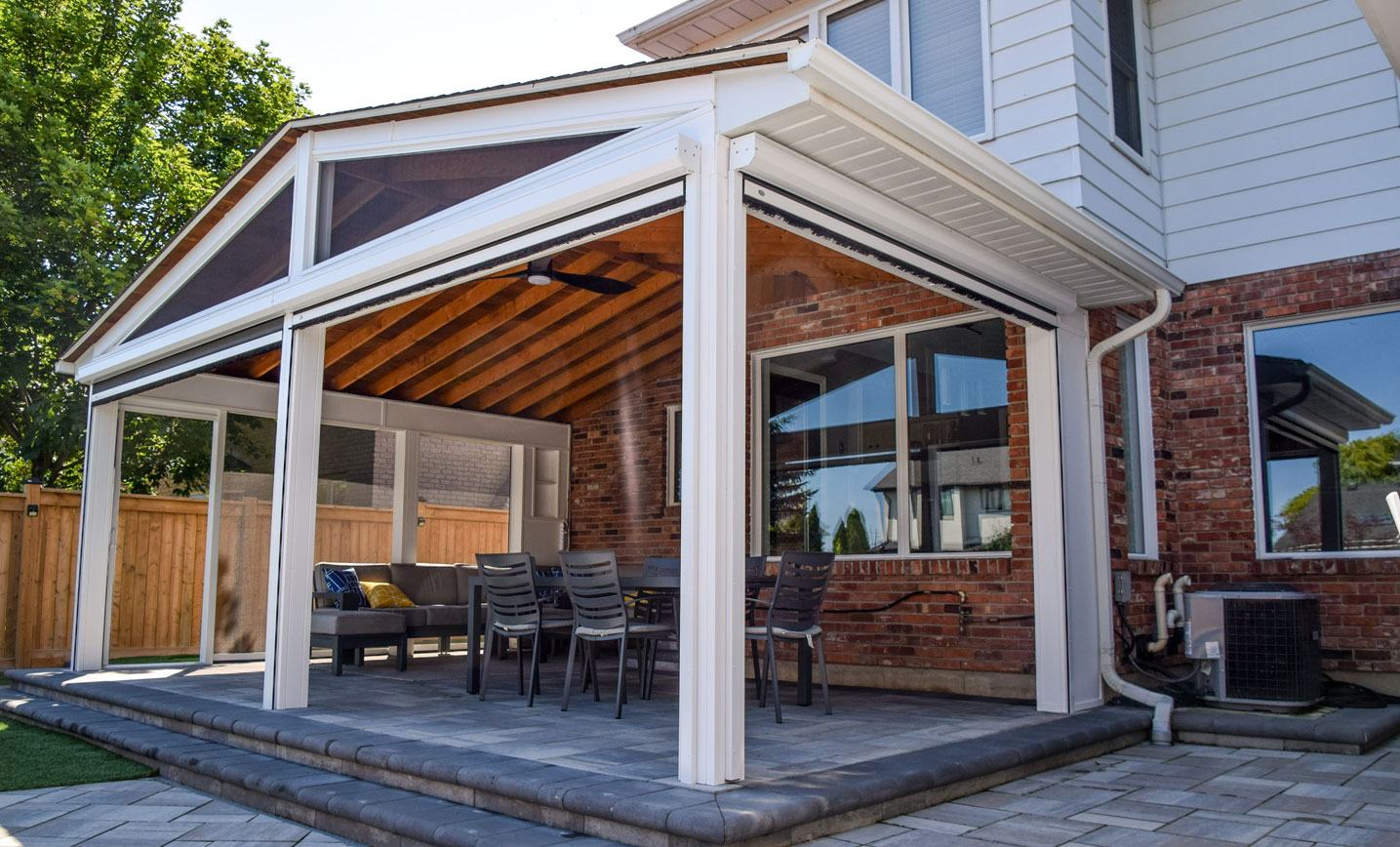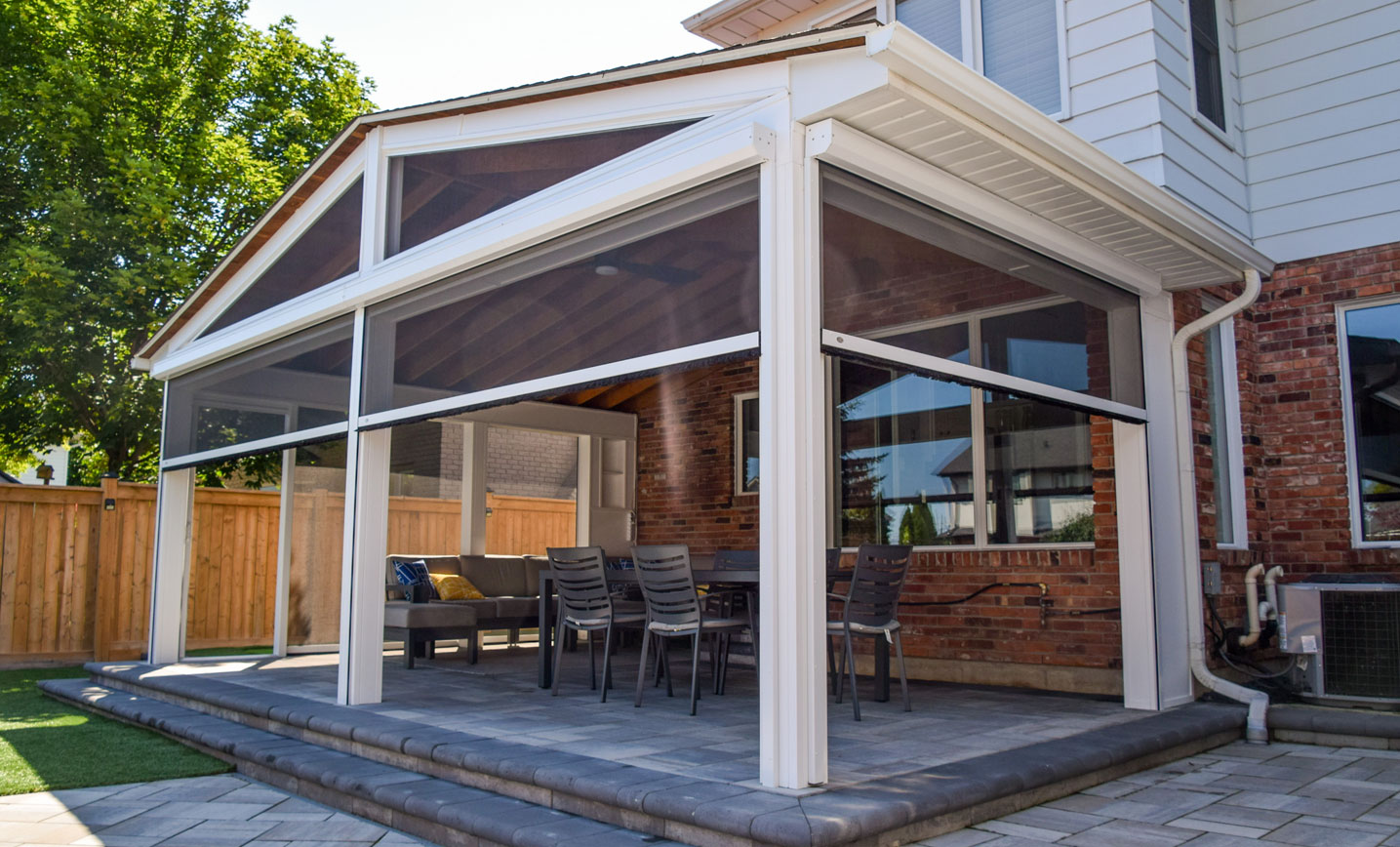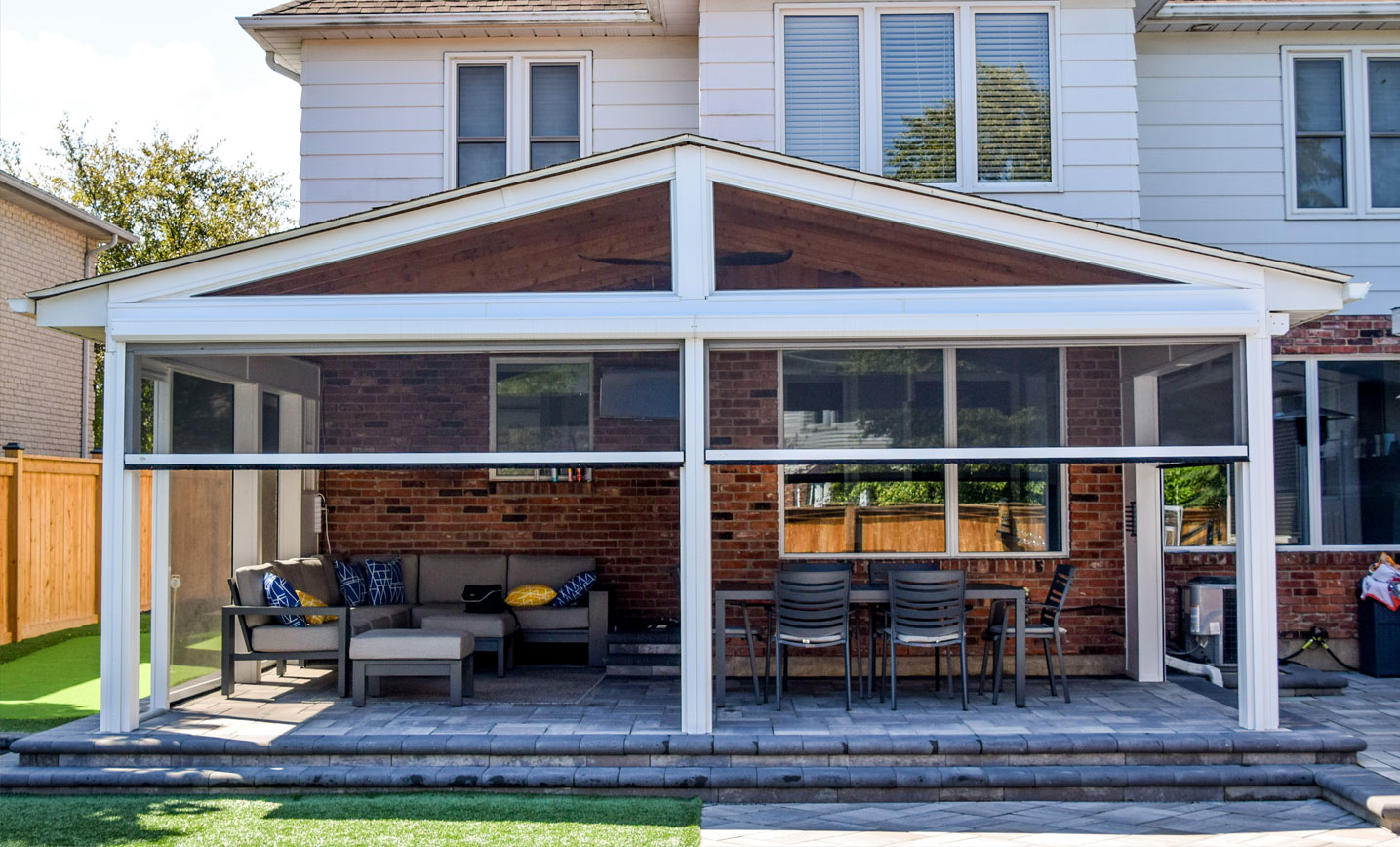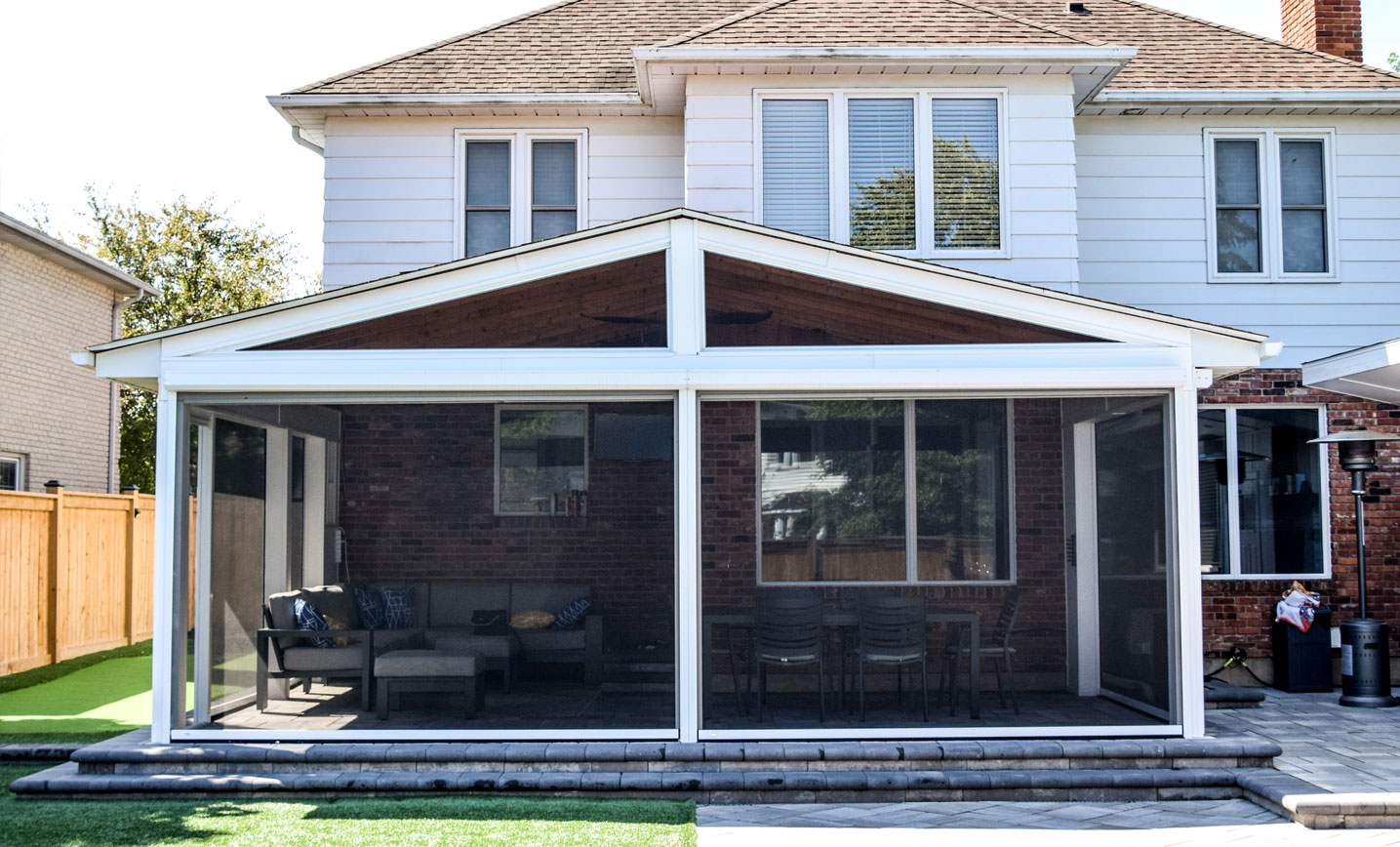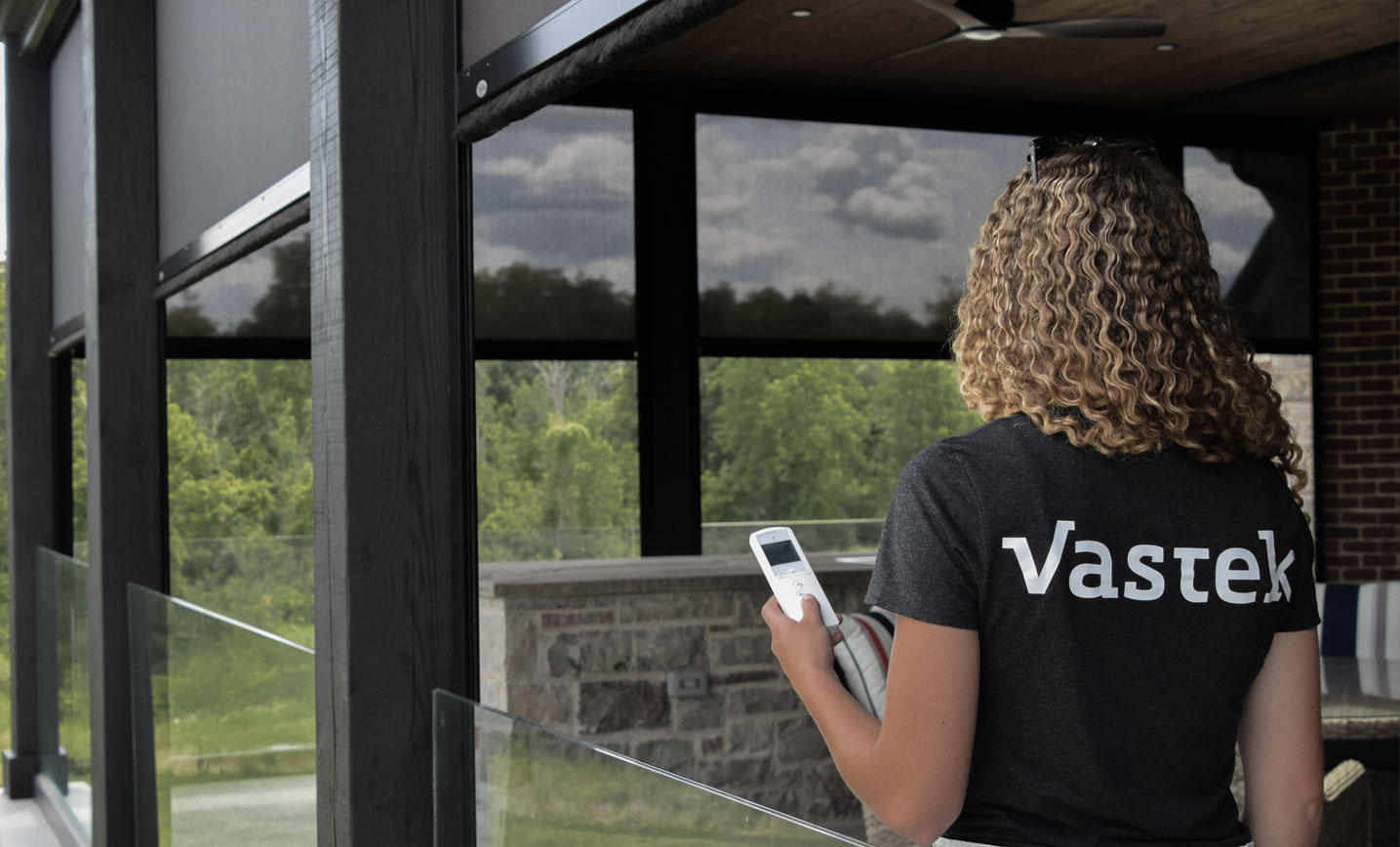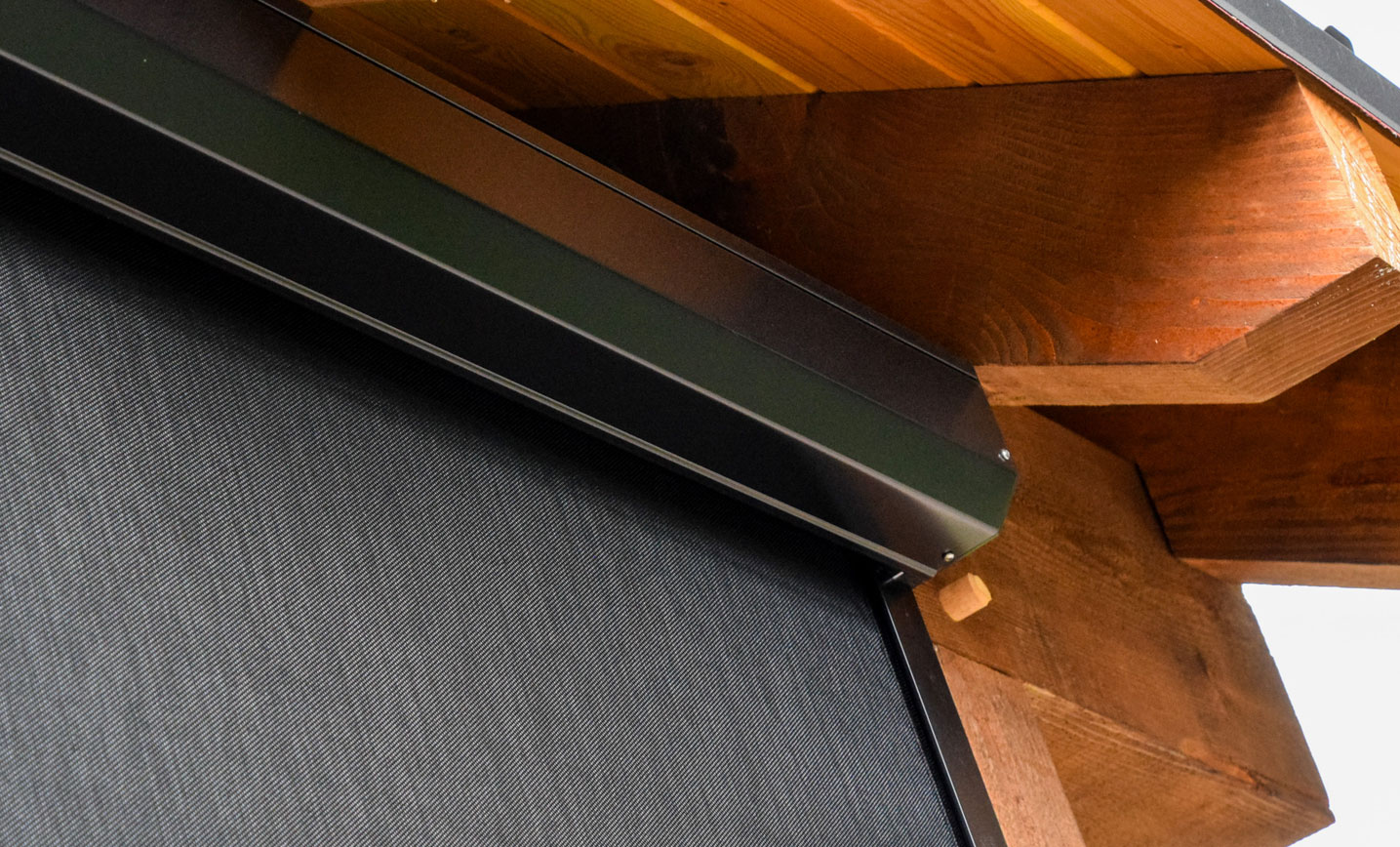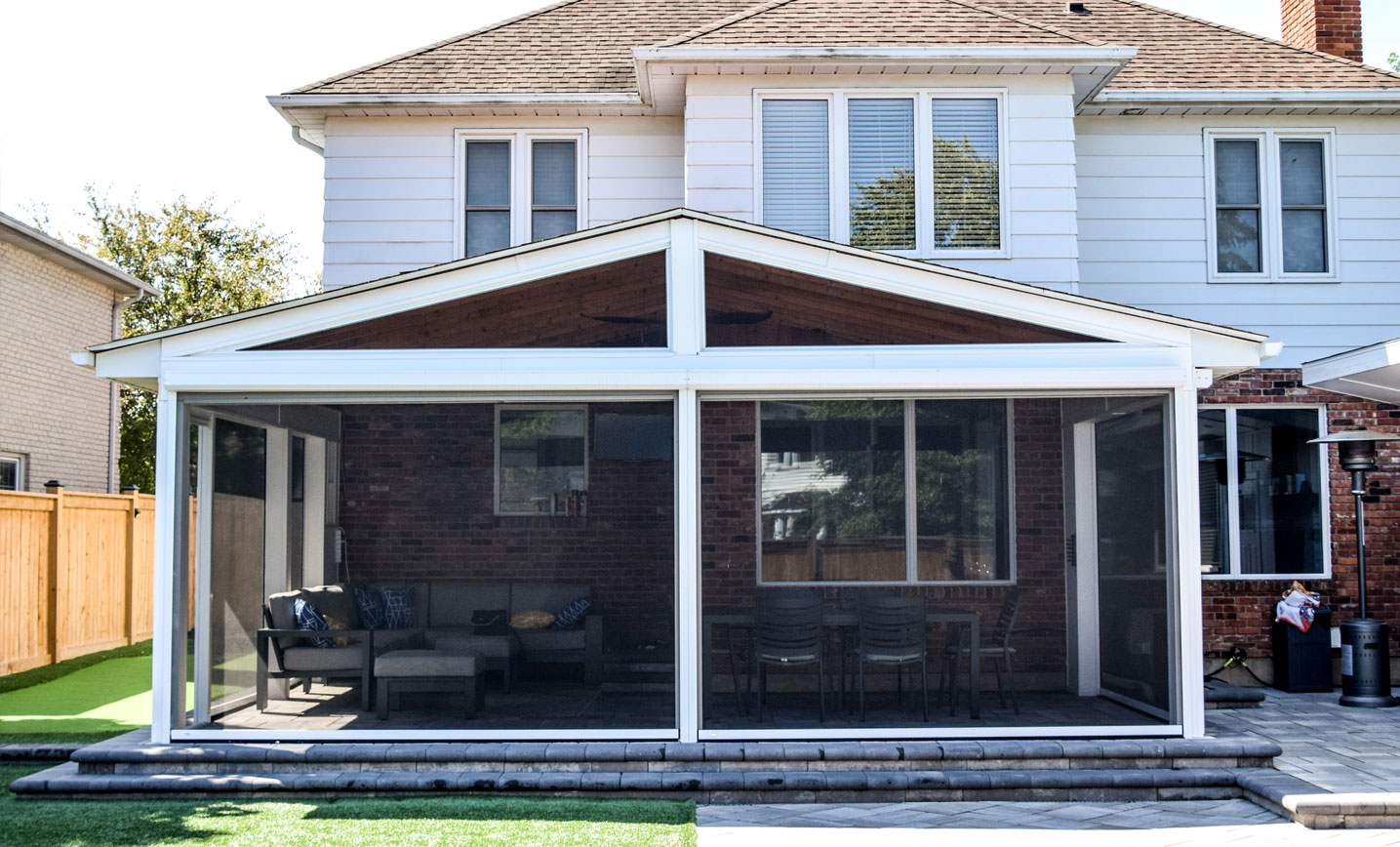 FULL GALLERY
Your Outdoor Home Space Type
Let us know everything you can about your space and we'll help you match the screens for your necessities. We can let the outdoors in. We have screens for:
Our Gallery
Measurements
Every space is unique and has its own individual size and specs. Vastek will help you choose the right screen system to fit. We can work with openings as large as 22'10" or more for special orders.
Track System
The tracked system takes advantage of our edge retention technology combined with a weighted bottom profile and aluminum roll bar for a completely fastened screen, while maintaining easy retractability. With a single unit, this system can cover an opening of up to 22'10 or more for special orders.
Cable Guide Systems
The Cable guided system is great for openings that have limited mounting options for tracks, this system can be installed almost anywhere without difficult construction and added costs.
---
---
---
---
---
---
---
---
Hand-Held Remotes
Hand-held remotes are the easy way to operate your screens no matter where you're at. With single or multiple channel versions, you can operate one screen or all with the touch of a button.
Wall Switch
If you get tired of constantly losing your remotes, wall switches are always a good option. They're wireless, battery powered, and available in colours to suit their surroundings.
Sun & Wind Sensors
Sensors can automatically lower your screens during the hotter temperatures to reduce heat gain in your space. They can retract into their protective housing during higher winds or stormy conditions.
Smart Phone
Add a touch of creativity. Enjoy maximum comfort all year round with SMART solutions from Vastek.
Guaranteed Support
Our team is dedicated to providing you with a fast, friendly service and support. Whether you have a question, a concern, or want help browsing our products we can help you every step of the way.
Get a Quote